Cincinnati Pool and Patio – Cincinnati's Backyard Living Experts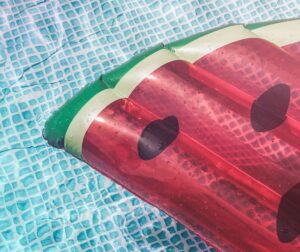 Cincinnati Pool and Patio has all your outdoor entertainment needs. From being Cincinnati's leading expert in pool installations, to providing a variety of other services, your backyard summer oasis is just a phone call away. Spas, grills, and patio furniture are just some of the many options that Cincinnatians find with Cincinnati Pool and Patio.
Cincinnati's Leading Pool Professionals
It doesn't matter what your pool needs are, Cincinnati Pool and Patio has the experts and the products to make your summer one to remember.
Inground Pools
It's not necessarily the pool, but the installer and builder that make all the difference when it comes to the best inground pool experience. Cincinnati Pool and Patio has many different types of pool types to choose from. Cincinnatians are always lining up to get their backyard investment installed by our experts. Over 50% of our business are from referrals. So, you know that you're getting a quality installation and a pool that will last a lifetime.
Above-Ground Pools
Above-ground pools are a popular choice for those who want to add a pool to their backyard, but don't necessarily have the space for an inground pool. With a variety of decking and landscaping options, Cincinnati Pool and Patio provides top-quality above-ground pools to Cincinnati residents. There are even options for alternative chlorination systems, lighting, step ladders, or slides. All these options allow you to customize your above-ground pool to make it your own. Ask us about what we can do for your above-ground pool.
Pool Accessories
From liners and covers to cleaning accessories and pool toys, Cincinnati Pool and Patio has everything you need to keep your pool in top shape. Chlorine, saltwater sanitation systems, and other chemical products are also available in our stores, so that your pool stays performing its best. You don't have to go all over town searching for the right equipment for the job when we have everything you could need. We also have dedicated sales professionals who can recommend the right products for your pool, so you'll never have to guess.
Pool Openings and Closings
Opening or closing your pool at the start or end of the season by yourself can be a hassle. You can schedule your pool opening or closing with us to take the stress out of the summer season. All you have to do is enjoy the experience. We'll handle the foundation, water, attachments, filters, chemicals, and all other components of the process for you.
Cincinnati's Top Pick for Patios
Your patio is your special backyard space. The right outdoor furniture and décor can turn any patio from a simple spot to the perfect getaway or entertaining space. Cincinnatians trust Cincinnati Pool and Patio to supply the largest selection of patio furniture and solutions to make any patio perfect.
Cincinnati's Grilling Specialists
Enjoy a delicious summer barbecue with our wide selection of grills and grill accessories. We have an extensive collection of grills to choose from, and we carry all the leading brands, from Firemagic to Napoleon and others. Cincinnati homeowners looking to add a grill to their backyard come to us first for the best options in town when it comes to grilling.
Cincinnati Hot Tubs Sizzle
Cincinnati chooses Cincinnati Pool and Patio when they want to add a relaxing spa getaway to their backyard setup.  We have a large selection of energy efficient hot tubs at a variety of price points. Name your brand, size, feature, or color, and we've got something for you.
Cincinnati Outdoor Living
Cincinnati turns to us for our simple four-step process for remodeling and crafting the perfect outdoor space. We work hard to create outdoor living spaces that suit each client's needs and vision. Simply walk in with an idea of your ideal outdoor setup and sit down to discuss with one of our consultants. We'll then draw up the plans for your vision and once you approve them, that's it! We'll get to work building the space and in no time you'll be enjoying and entertaining in your very own dream backyard or patio!
For All Things Outdoor, Cincinnati Chooses Cincinnati Pool and Patio
From the perfect pool to the best backyard barbecue setup, Cincinnati Pool and Patio has all that you need to turn your outdoor living space into your favorite space. Cincinnatians have been trusting Cincinnati Pool and Patio since 1966 to be their experts in all things outdoor living. We always give honest advice and superb service with our customers' pools, grills, hot tubs, patios and more. Come visit our store for yourself or contact us and see why Cincinnati Pool and Patio is the Cincinnati area's leading authority on backyard living.