Cincinnati Pool and Patio – Loveland's Best with Backyard Living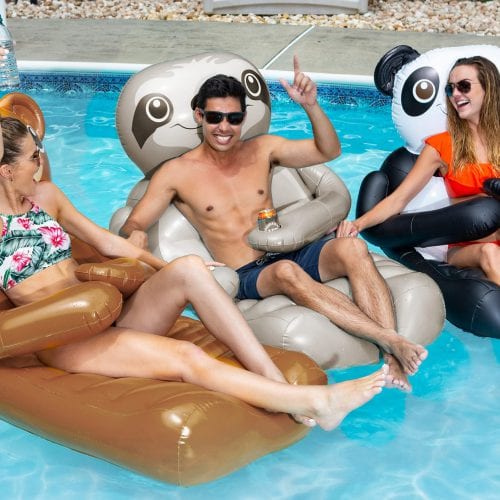 Cincinnati Pool and Patio is the place to go for Loveland's outdoor needs. The backyard you've always wanted is just a phone call or visit away. We offer everything from pool installations to outdoor services. In addition to grills, patio furniture, and spas, Cincinnati Pool and Patio offers you many additional options.
Quality Pools for Loveland
There is nothing like a swimming pool in the backyard to make your space feel complete. You can rely on Cincinnati Pool & Patio to provide all the pool products you need for your summer experience.
Inground Pools
When it comes to inground pools, it's not necessarily the pool itself, but rather the quality of the installation and installer that counts. At Cincinnati Pool and Patio, we have an assortment of inground pool options to choose from. The reputation we have for quality installations and our extensive repertoire make us a popular choice among homeowners in Loveland. Almost half of our clients are referred to us by their friends and family. With our inground pool services, we strive to make sure that every customer is satisfied with the work we do.
Above-Ground Pools
Many people choose to install an above-ground pool if they don't have the space or the funds for an inground pool. There are a variety of decking and landscaping options available for the customized look you want for your backyard. Cincinnati Pool and Patio provides residents of Loveland with quality above-ground pools. To customize your above-ground pool, we even offer several types of water sanitation systems, lighting, ladders, and slides. Come see us today to find out how we can make your above-ground pool the highlight of your summer.
Pool Accessories
At Cincinnati Pool and Patio, you'll find a range of pool accessories, from covers and liners to cleaning accessories and pool toys. In our stores, you'll find chlorine, saltwater sanitation systems, and other chemical products that will help you maintain a healthy swimming pool. The search for pool chemicals and other pool products no longer will take you all over town; we have everything that you need in one convenient location. If you need help selecting accessories for your pool, our dedicated pool experts are also available. We'll always give you the best advice possible.
Pool Openings and Closings
Opening or closing a swimming pool by yourself can be difficult when the season starts or ends. Our team can handle the process for you, so you don't have to worry about anything. To make your summer less stressful, schedule your pool opening or closing with us today. With our service, we'll take care of the foundation, water, filters, chemicals, attachments, and all other parts of the process.
Loveland's Premier Patio Place
Patios are your little slice of heaven in your backyard. You can transform your boring backyard into a relaxing and entertaining area with the right outdoor furniture and décor. Our huge selection of patio furniture and outdoor solutions is what makes Cincinnati Pool and Patio the favorite destination for homeowners in Loveland.
The Best Grills for Loveland
The summer wouldn't be complete without a barbecue! Loveland residents can find a great selection of grills and grilling accessories at our store. Browse leading brands like Firemagic and Napoleon and ask our grilling experts your questions. Your next barbecue is sure to be a hit!
Loveland's Sizzling Hot Tubs
Cincinnati Pool and Patio has everything you need for a relaxing spa getaway in your own backyard. We are a popular destination for residents of Loveland to find the perfect hot tub for their backyard. We offer a range of sizes, colors, brands, and price points with a variety of optional features. Cincinnati Pool and Patio offers the right spa for every taste and budget.
Loveland's Outdoor Remodeling Specialists
Loveland residents are consistently impressed by our simple, four-step process to create the perfect outdoor space. Come by our location to speak with our outdoor design specialists. Then we'll draft your outdoor oasis plan after discussing your vision. Once you approve the design, that's it! We'll handle the landscaping and building. After all is said and done, your backyard will be a place you never want to leave!
For All You Outdoor Needs, Loveland Chooses Cincinnati Pool and Patio
The Cincinnati Pool and Patio has everything you need for this spring and summer, whether you're looking to add a pool or a new grill for the backyard. We've been serving the Loveland community since 1996, and we're confident you'll be satisfied with our service. We always have patio, grill, spa, and pool experts on hand to provide advice on any outdoor issue, big or small. Feel free to contact us or visit us to learn more.